New action on nuisance calls
17th December 2018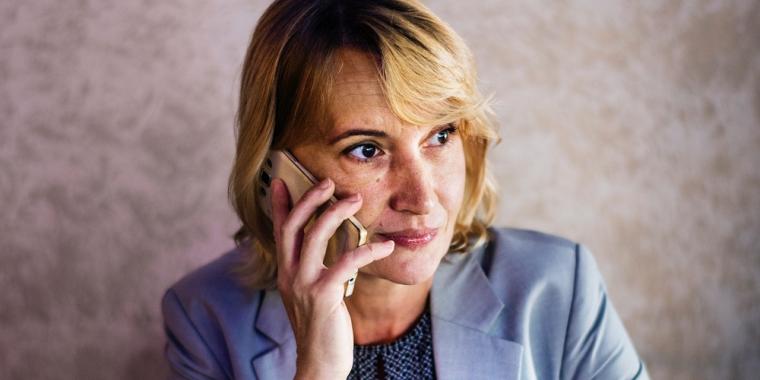 Citizens Advice Scotland has welcomed a new regulation which makes company directors personally liable if their company breaks the law on nuisance calls.
CAS ran a campaign last year on this issue after research found that Scotland gets more nuisance calls than any other part of the UK, with the big cities (Glasgow, Edinburgh and Aberdeen) most affected.
The same study found that:
9 in 10 Scots had received a nuisance call to their landline,
three quarters were discouraged from answering their phone as a result.
4 in 10 felt intimidated by the calls.
Welcoming today's announcement, CAS Chief Executive Derek Mitchell says,
"Nuisance calls cause inconvenience and distress, and people should not have to put up with them, yet we know that Scots get more of these calls than other parts of the UK.
"We have campaigned to raise awareness of this issue and have called for action to protect consumers, so we are pleased to see this new measure. Consumers deserve protection against nuisance calls and it is right that those who are responsible for such calls have no place to hide.
"We would also remind people that there are ways to stop unwanted calls, The simplest way is to register with the Telephone Preference Service. It's free and only takes a few moments. You can do it online, or call them on 0345 070 0707. You can also report nuisance calls to which.co.uk/report-calls."
Notes to editors:
In September 2017 CAS ran the Calling Time on Nuisance Callscampaign. These were some of the statistics we published then.
Nuisance calls in Scotland - key stats
Research by Which? has shown that nuisance calls are a significant problem for consumers across the UK, but that Scottish consumers appear to be relatively more affected:
Scotland as a whole is the worst affected nation in the UK.
3 of the top 5 worst affected cities in the UK are in Scotland: Aberdeen, Edinburgh and Glasgow.
Nuisance calls can lead to significant emotional and sometimes financial detriment:
9 in 10 Scots received a nuisance call to their landline during the Which? study, and three quarters were discouraged from answering their phone as a result.
The most common calls were about PPI, silent calls and about energy efficiency schemes.
9 in 10 thought these calls are an annoying interruption, and
4 in 10 were intimidated by them.
More resources from this campaign are at https://www.cas.org.uk/campaigns/calling-time-nuisance-calls